Full-Scale Production &
Bands for Hire
Whether You're Looking for the Perfect Entertainment or You Need Every Production Detail Managed, We're Ready to Go.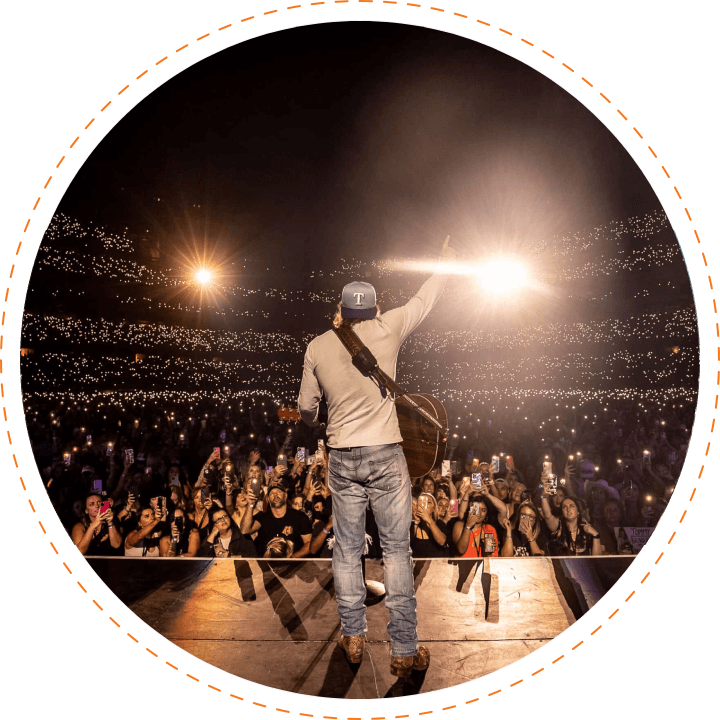 Full-Scale Production Includes:
We take the time to learn every detail about your event and its goals. Who's attending? How many guests? What kind of venue will it be held in? What's the atmosphere you're going for - a raucous dance party, an elegant sit-down dinner, or something else? Who have you loved (or not!) in the past?
We'll send over a list of recommended entertainers based on your specs. Our experience helps us make thoughtful, educated suggestions: we know which artists give 200% to every show and which ones frequently cancel, the artists that are excellent in meet-and-greets, and the ones that won't allow dancing. And we've worked with all of them.
Together we'll find the perfect artist. And thanks to our long-standing relationships with the industry's top agents, we'll negotiate the best possible deal on your behalf. By the way, our fee is based on the first offer we send to the artist. If the final price is higher, your fee won't go up.
Artist contracts are complicated. We'll help you simplify the process. We advise on all contract terms, including legal issues and insurance requirements, and we'll provide redlined markups of the entire agreement.
We can arrange every technical aspect of the show, including stage, sound, lights, backline, artist catering, cartage, permitting, hiring stage crew, riggers, security, and more. We can even source a venue for you.
The date's confirmed, and the artist's contract is signed. Now all you have to do is show up. We'll be there to handle everything, so you can sit back and enjoy (or dance all night!).